Starlito & Don Trip – Step Brothers 2 (Tracklist)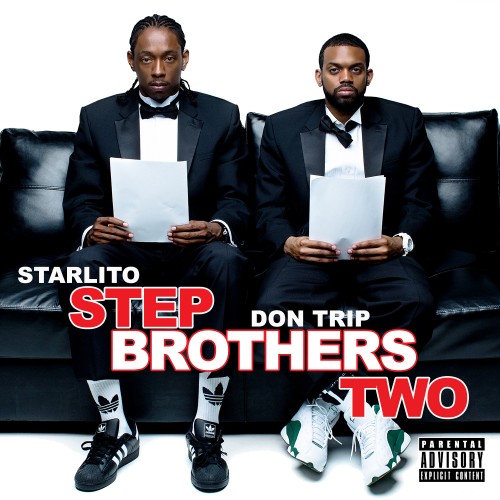 Starlito and Don Trip will be releasing their new tape Step Brothers 2 this coming Thursday, October 17th. As the 17th rapidly approaches we have only gotten a few videos from the pair as preview of what to expect on the project. Well today that changes as we premiere the tracklist for the collaborative project. With 13-tracks in all it will include features from Kevin Gates, Singa B, Drumma Boy, Lil Lody, Young Chop and more.
Peep the tracklist below.
1. Paper, Rock, Scissors
Produced by: BarNone & Street Symphony
2. 28th Song
Produced by: Drumma Boy
3. Leash On Life featuring Kevin Gates
Produced by: Yung Ladd
4. Bunk Beds
Produced by: Lil Lody
5. Shut Up
Produced by: Drumma Boy
6. Pimp C 3000
Produced by: Sonny Digital
7. 4×4 Relay
Produced by: Chizzy/Sarah J
8. Caesar and Brutus
Produced by: Yung Ladd
9. DNA featuring Billy Falcon
Produced by: BarNone
10. Open Your Eyes featuring Robin Raynelle
Produced by: Fate Eastwood
11. Ninja Focus
Produced by: Young Chop
12. Something For Nothing
Produced by: Yung Ladd
13. Where Do We Go featuring Singa B.
Produced by: DJ Burn One